Purifying Water for Sherwood Park and area since 2004.

Our services.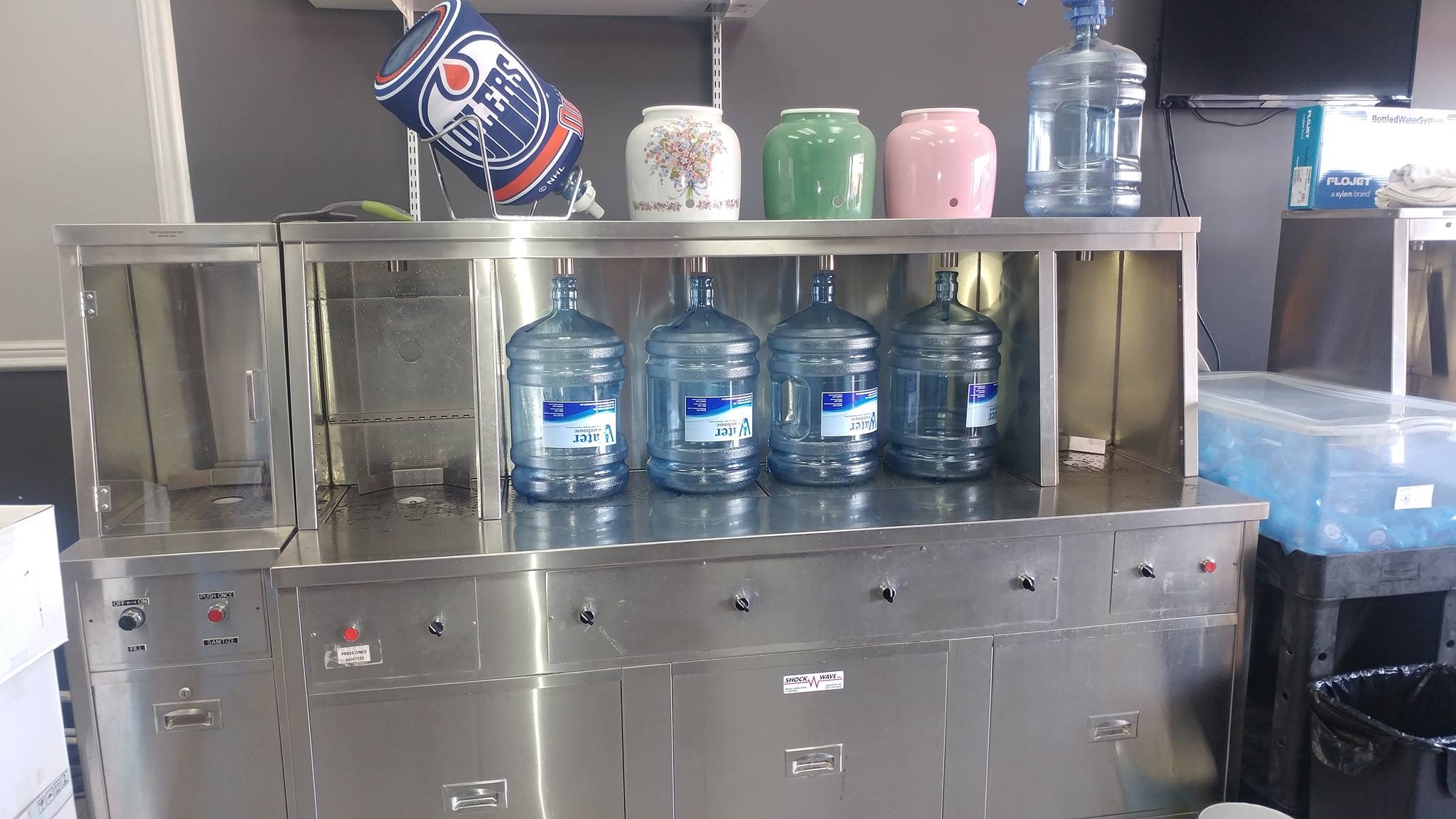 Be it that your filling one bottle or 12, our fill stations do that with ease. With two sanitizers per fill station.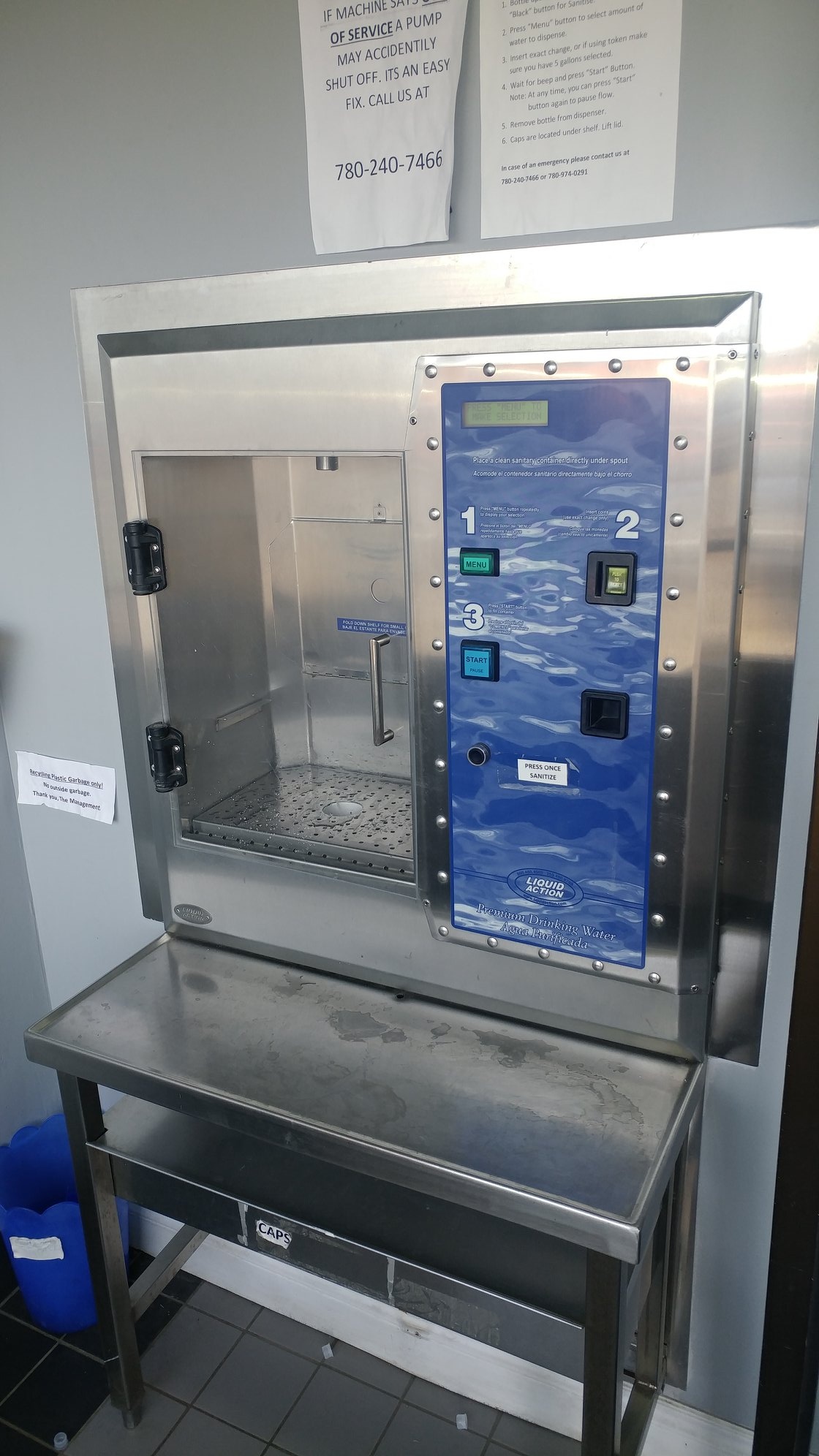 Ran out of water? Not a problem, just come by and fill your bottles after hours. Remember to sanatize your bottle first!

Accepts Tonnies, Loonies and quarters.

Machine also accepts tokens.

Delivery for your Business or Home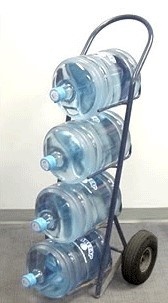 Call or order online.
We will have your order out to your location. Pricing based on volume.

Please click below for a quote.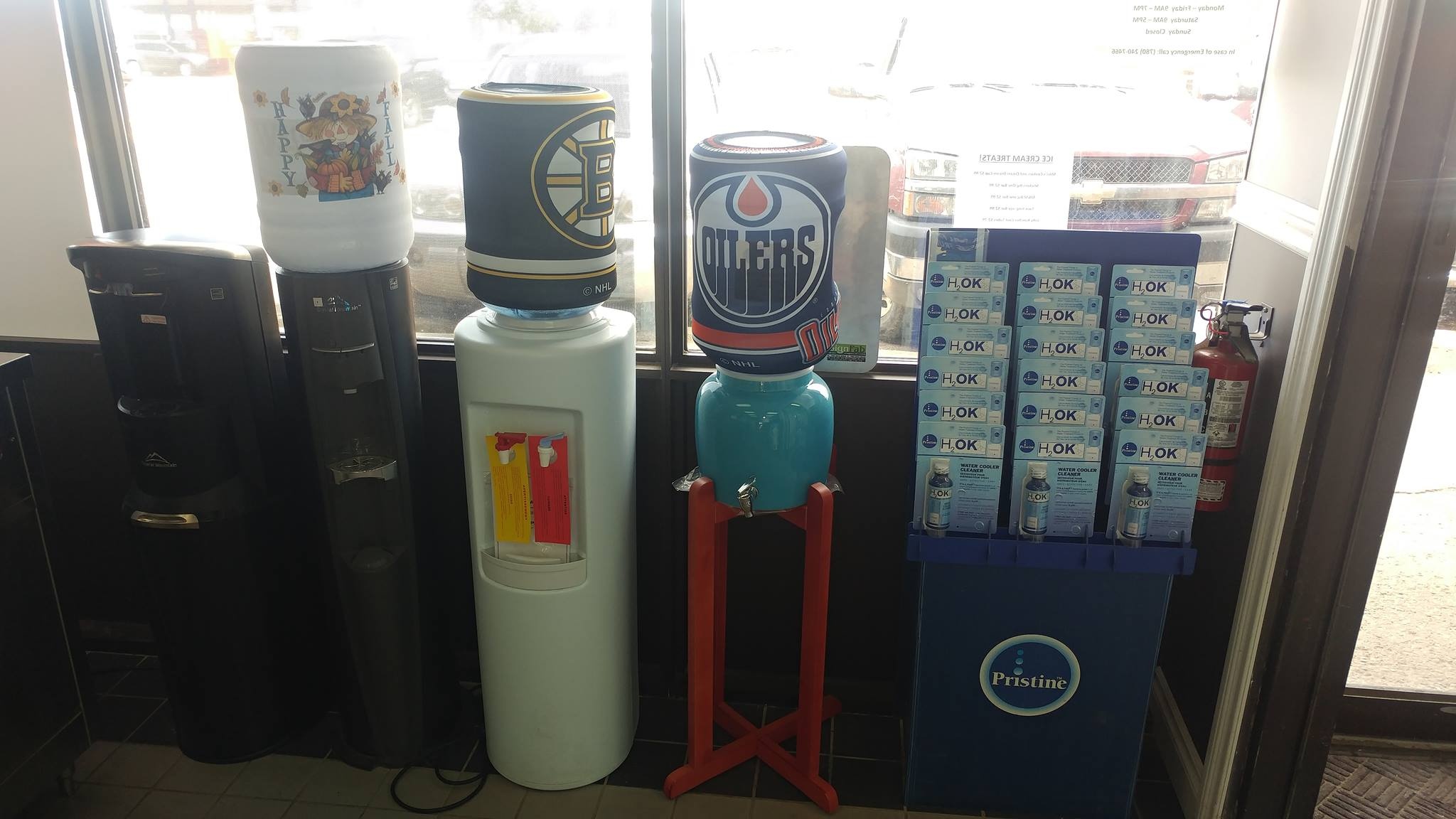 With multiple water dispensing options, stop by our store to look at our many, Coolers, Crocks, Fridge Packs.
We also have bottle covers, cleaning supplies..

We also have available water treatment products.